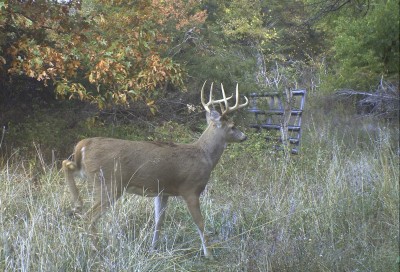 I walked to my stand that morning with a sense of urgency in my step. The rut was winding down. I had an unfilled archery tag in my back pocket and time was running out on the best time of the year to catch a mature buck unaware during daylight hours. I stopped to check a scrape near my stand and was encouraged to find fresh hoof prints in it. Settling into my stand over the recently-freshened scrape, I relaxed as the woods came to life and daylight slowly flooded the landscape. I could just see around me and back into the woods when I heard footfalls coming through the leaves. With the...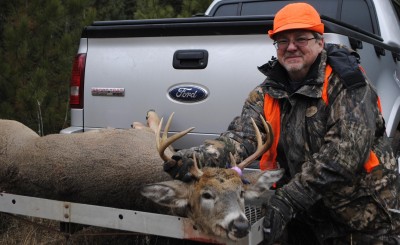 It was cold opening morning in Dickinson County, perhaps not as cold as I'd have liked, but there was a thick layer of frost covering the stalks in the cut oat field I was watching. As the sun climbed and the frost melted, each standing half-oat stalk turned into a prism, producing an explosion of color. Magic. A short time later, a doe wandered into the oat field, which was over sown with clover, trailed by about 30 yards by a small buck. The buck, in clearly his first year with antlers, was a barely forked-horn dude; while the doe fed intermittently, presumably on clover, the buck...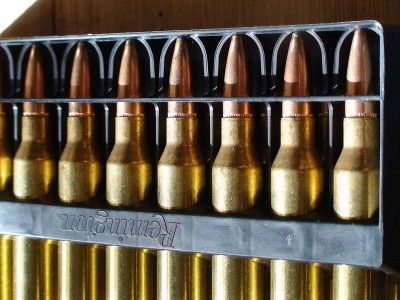 The kick you get out of hunting and shooting your rifle or shotgun should be the enjoyment of shooting, not the recoil. If a rifle or a shotgun unleashes a strong recoil each time you pull the trigger, it can affect your accuracy and reduce the enjoyment of shooting as well as bruise your shoulder. It may even discourage a new shooter from learning to use firearms. Recoil is the result of the gases created from the explosion of gunpowder that propels the bullet. The explosion in the chamber causes the bullet to go in one direction, while the recoil is what happens when the gases flow...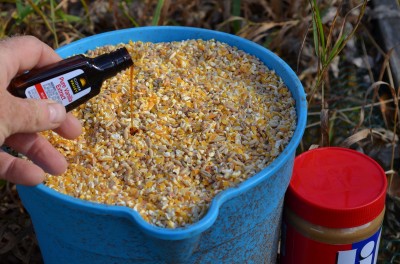 I admire those guys who hunt Michigan deer all year 'round, and I'm not talking about poachers. Lots of perfectly ethical Michigan hunters don't limit their pursuit of whitetails to the open season. They plant food plots, often in open areas in the woods, providing tasty and nutritious plants for deer to snack on through the spring, summer, and fall. These folks often hunt with trail cameras, recording the deer that visit their food plots day or night. Most members of this group set up several treestands by the end of July, pruning trees to ensure good shooting lanes well before the...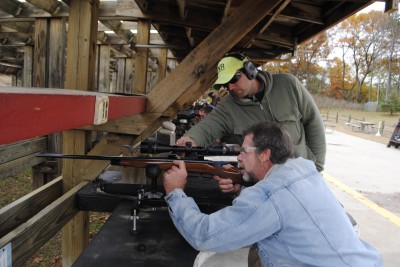 Checked the calendar lately? Firearms deer season---
probably the single biggest day in Michigan outdoors
---is bearing down on us like a runaway train. And while it may be a little late in the game to start making all new plans for the November 15 opener, there's still plenty of time to do the one thing that will most guarantee your success: shoot your firearm. Face it; you're only going to get so many chances to shoot a deer. Do you want to miss when you do? I didn't think so. Generally speaking,...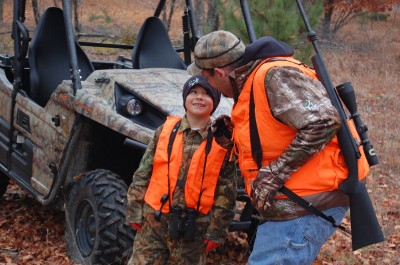 It's a safe bet that there are more vacation days used on November 15 in the state of Michigan than on any other day. It's the traditional opening day for Michigan's regular firearm deer season and for most, it's a holiday better than any other. Like Remnar Soady said in Jeff Daniels' film set in an Upper Peninsula deer camp,
Escanaba in Da Moonlight
, "It's like Christmas with guns." How big of a deal is Michigan's deer hunting tradition? Last year, over 640,000 hunters purchased at least one deer tag in the state according to the Department of Natural Resources...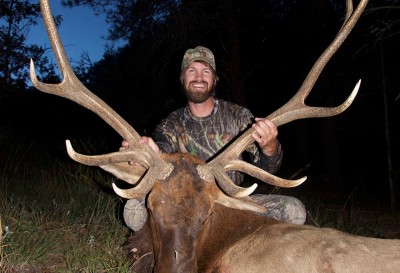 This is part two of Josh Wolfe's story detailing his hunt at the NRA Whittington Center. Read part one here.
I couldn't believe my eyes---or ears---as he slowly grazed along to the tip of the point. We were finally closing on an opportunity at a good bull elk. From the point, he could only go down and would hopefully head out of Pevov Canyon, walking right through the meadow below us and out onto the plains to feed for the night. However, 550 yards is a pretty far shot; at least for me. We needed to get...
Go into a sporting goods store, mom-and-pop gun shop, small diner, church, meeting hall, or anywhere else like-minded people gather, and discuss deer hunting. There are a few topics of conversation that will always get a good argument brewing. As deer hunters, it seems we love to argue about our sport almost as much as we love hunting. Luckily, the arguments tend to be as good-natured as the deer hunters themselves. One of the best and longest-running arguments is that timeless question: what is the best rifle for deer hunting? Let's get this over with quickly. There is no one best deer...
I am always dwelling on the memories of the good hunts throughout my life---the success we shared on the South Dakota prairie as pheasants cackled and fell to the gun's report, the sunrise that seemed to last forever in the Sand Hills of Nebraska, and even the simple times we called turkeys in the hills of Tennessee with nothing more than our bare hands scratching the leaves. But it's the solo melodies when nobody is around to hear my music that really make me proud to be a hunter. Those are the visceral moments when I'm able to pull back on the reins of life and just sit and...
Hoppe's #9 and gunpowder are the strongest smells tied to my memory. The old wooden gun case in our basement still holds a stronger smell in my memory than does the case itself. Back then, there were fewer guns in our repertoire, just enough to fill each slot, and just enough for the birds we chased and the occasional deer we hunted. Dad had one rifle then. It was a .30-06 Remington Woodsmaster that my mother bought him on their first anniversary. I seem to recall she found it at a sporting goods store that also sold hardware and endless cups of coffee to the old men who loitered around...