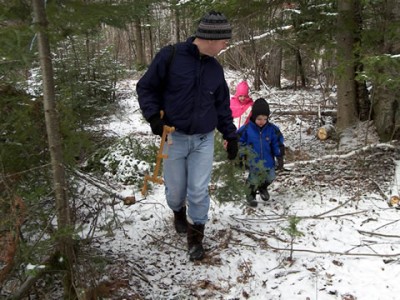 The holiday season is family time. Getting outside anytime of the year is good for your health. In your family, maybe not everyone hunts or fishes---so they need other reasons to spend time outside. Here's three suggestions about ways to get whole family outside in the spirit of Christmas. Cut your own firewood Stands of timber need thinning for trees to grow with optimum health. There are 155 National Forests in 41 states and many other state forests. If you have a wood stove or fireplace, you need wood to burn. You can certainly buy it, but many state and national forests across the...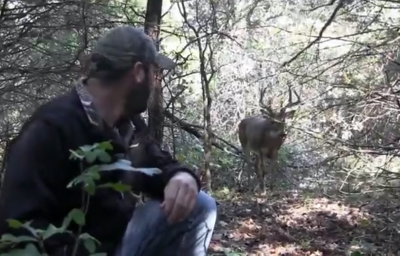 Last week OutdoorHub posted a
video
of two hunters who attempted to shoo away an agitated buck and almost got gored for their troubles. As with any hunting trip, there was a story to go along with it. We have since found the full video from which the clip was taken (which you can see below), as well as tracked down the hunters in it. As it turns out, Chad Yousey and Joey King found the two bucks entangled after a fight. One had already died while the other was struggling to free itself. Risking life...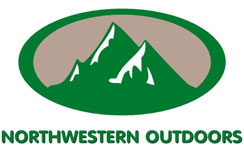 Join us this weekend as we head to the Lewis and Clark valley along the combined border of Washington, Idaho and Oregon. We'll be fishing for steelhead near the entrance of Hells Canyon with Snake Dancer Excursions and staying at the fabulous Hells Canyon Resort near the confluence of the Snake and Grande Ronde Rivers. Michelle Peters with the Hells Canyon Visitor Bureau will tell you about a big steelhead derby coming up in November and we'll also drop by Hellsgate State Park south of Lewiston, a park open year round for camping, outdoor recreation and the home of both a Lewis and Clark...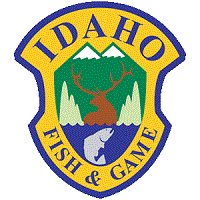 Normally we like to think that teachers are calm and in control, but the Idaho Department of Fish & Game (IDFG) is hoping to help teachers go WILD this fall and winter.  The type of WILD that IDFG is talking about is Project WILD for teachers.  Project WILD is an international program that helps teachers to use the timeless love of wildlife and nature that humans have as a hook to educate children about all types of subjects ranging from art & music to science & math. Teachers in eastern Idaho are especially fortunate because IDFG is offering a number of different types of...
Last fall I gave turkey hunting a shot in northern New Mexico. I'd scouted some birds earlier during the dusky grouse season, and as I turned off the main road, tracks in inch-deep snow were all over the place. I slowly crept along the dirt road in my truck. There were patches of snow on the ground, but other places were bare ground. Four-wheel drive and oversized tires made me feel that I could handle single inch of snow with no trouble. I soon came to an area that was shaded by trees bordered by two silver dollar-size reflectors, one on both sides of the road. Then, all of the sudden,...
Non-native wildlife and plant species like quagga mussels, sea lampreys, alewives, nutria, Burmese pythons, brown tree snakes, mitten crabs, ruffe, purple loosestrife, water hyacinths, piranhas, alligators, and so on are among us. Some wreak havoc on ecosystems, and some can be a blessing. Sometimes non-native species arrive by accident. Quagga and zebra mussels hitchhiked into the Great Lakes in the bilge of ships. Some come as pets that are freed and then take root, like mynah birds, parrots, and red-eared slider turtles. Others just get out of control, such as Asian carp, which were...
Recently, I saw
a report that scientists demonstrated that ticks have transmitted Heartland virus in the United States
. The report supports what I have thought for a while--that we are just scratching the surface of what we know about ticks and the bacteria and viruses they spread. Ticks are in the class Arachnida and are relatives of spiders. They eat blood from their host and can pass infections from one host to the next, including humans. Some common tick diseases include Lyme disease, babesiosis, ehrlichiosis,...
Taking a walk is good medicine for anyone. Walking can help manage weight, improve mood, ease depression, boost the immune system, maintain mental efficiency, strengthen your heart, lungs, and muscles, lower blood pressure, improve cholesterol levels, and prevent osteoporosis. Walking anyplace is good for you,...
Read More »
While refilling our bird feeders last week, I noticed a golf-ball sized hole in the mesh bag holding the suet, which is actually about 10 pounds of fat I carved from a deer's rump in late November.
I've never known nuthatches, chickadees, or woodpeckers to punch holes in a suet bag. Why would they bother? It's mesh. I studied the bag, but its tattered hole held no clues. All I saw were gouges, scratches and needle holes in the fat where beaks once probed.
The mystery ended the next morning as I watched the feeders from our kitchen window while washing breakfast bowls. Something moved atop the suet bag. A small squirrel with a copper-orange back was gnawing on the fat, its head poking through the hole in the mesh.
Wow. A red squirrel. Or as some folks call it, a pine squirrel. There's no mistaking one. Besides its wee frame and copper backside, a red squirrel's dark eyes are uniquely fringed by a thin circle of white fur.
But they're uncommon around our home in central Wisconsin. In 20 years of feeding birds here, we've seen two red squirrels. In contrast, I've seen plenty of red squirrels the past 40-plus years when hunting the coniferous forests of the upper Great Lakes and Rocky Mountains.
Even so, I'd never before seen a red squirrel eating fat and meat scraps. And he wasn't just swiping samples like freeloaders circling a grocer's cheese plate. No, it was digging and clawing into the frozen fat, hopping to the branch above, licking its paws clean, and then diving back into its chew-hole for more.
I sought confirmation by calling Professor Scott Craven, the University of Wisconsin-Madison's venerable answer-man for all things mammal. Craven assured me I wasn't seeing things. He said all tree squirrels eat some meat, such as when stumbling across big insects, bird eggs, nestlings, or the babies of small mammals.
But red squirrels eat more meat than fox or gray squirrels. They're also the most aggressive of the three, despite being the smallest, measuring 11 to 13 inches nose to tail-tip. If a gray or fox squirrel is on a bird feeder when a red squirrel arrives, the mighty mite runs them off.
Even so, don't believe that wives' tale about red squirrels castrating gray or fox squirrel males in territorial spats. The bigger squirrels can backhand little Napoleon if pushed too far.
Craven also confirmed it's unusual to see red squirrels in my area, but not rare. After all, Wisconsin might be the southern edge of the red squirrel's range, but they're found from Alaska to Labrador, and from river bottoms to Rocky Mountain peaks.
In the Great Lakes region, they're most abundant in the northern forests, especially those dominated by pine, spruce and fir. They also frequently inhabit the river corridors and long stretches of remote shorelines on the Great Lakes themselves.
Among the red squirrel's charms is its bold, curious nature. They often crash our Idaho elk camp to filch peanuts a few feet from where we sit. And if we return to camp and can't find a snap-on lid for a favorite cup, we follow the log where we last laid it. Experience teaches us that chewed lids wait wherever red squirrels lose interest and drop them.
They aren't so patient or tolerant when we invade their workspace, however. They start chattering and stamping their feet the second they see us, never believing our intentions are good. And no matter how quiet and respectful our pleas for peace, they slur our wives and curse our names until we move on.
Sheesh. You'd understand their attitude if you had refused them handouts during snack breaks, or raided their middens of green cones cut from Douglas firs and lodgepole pines. But eventually you realize it's nothing personal. Red squirrels heckle everyone.
Still, you wouldn't be human if you didn't occasionally give one the stink-eye and wonder: Could I hit that little jerk with my arrow? If so, how would he taste? Could I sell his pelt and tail?
I've eaten plenty of gray squirrels and fox squirrels, but never a red squirrel, though they probably hold as much meat as chicken wings. And their tails and hides aren't worthless. In fact, Sheldon's Inc. in Antigo, Wisconsin, makers of Mepps fishing lures, pays 8 cents each for red squirrel tail if hairs at the base measure an inch or more (tails from gray squirrels and fox squirrels fetch 16 to 20 cents each).
And believe it or not, some Northwoods and Canadian trappers collect their pelts, which fetch about $1.50 each but get as much as $2.75 some years at fur auctions. As one trapper-friend notes, they're about the size of weasels–or ermine–so there's precedence.
Their end use? Red squirrel pelts line the interiors of some leather jackets and London Fog raincoats. They can also be fashioned into cravats for gentlemen. In fact, red squirrels were hunted so commonly in ancient Finland that their pelts were used as currency before Finns discovered coins.
But for the most part, red squirrels face few threats from hunters and trappers; at least those with two legs. Owls, hawks, and kestrels prey on them, as do most four-legged predators, especially pine martens. As Craven says, what fishers are to porcupines, martens are to red squirrels.
States like Wisconsin have few martens, of course, but I've seen them hunting during deer hunts in northeastern Minnesota and elk in southeastern Idaho. But I certainly see no martens around Waupaca. We do see plenty of roaming cats, however. But judging by the red squirrel's alert, energetic nature, I doubt they're easy prey.
That is, unless their heads are shoved too deeply into suet bags.
Read and join the discussion on Red Squirrels: Profile of a Feisty Small Game Species at OutdoorHub.com.
What do a passionate hunter from Spearfish, South Dakota, a barber, Ali G, and the late great Fred Bear have in common? More than you might expect actually. A few weeks back, I had the pleasure of interviewing Nick Mundt for my upcoming book, which is being released in the spring of 2014 on hunting and business. Nick, who has become a close friend, is a relationship guru, a great guy, and an absolute bad ass with a bow, gun, and fishing rod–you name it. He combines the authenticity of a true sportsman with the on-screen talent of Sasha Baron Cohen and the passion of Fred Bear. He is all about building real relationships, constant entertainment, and hardcore hunting along the trail he blazes. Nick is a definite glue factor on the Bone Collector team, which he is a co-host of along with Michael Waddell and Travis "T-bone" Turner.
Mundt's approach to life is held strong by coast-to-coast trust-based relationships. With movie star looks, incredible musical talent, and a lovable spirit, Mundt's status as one of the most respected and recognizable hunters in the world shouldn't be a surprise and is well deserved.
Despite Mundt's status in the outdoor industry, there is not a greedy bone in his body. How can Mundt be a world-famous hunter and yet be humble, and not focused on greed? Well, either you are going to have to take my word for it or keep reading and then maybe meet him yourself someday.
Much of what has fundamentally developed his work ethic and ease of building authentic relationships happened in his initial career at the local barbershop in Spearfish, South Dakota. "The boss was a real stickler for rules and he demanded that I never missed work, was never late, and I treated his barbershop and the customers with total respect without exception," Nick explained to me. "At times I was bummed that he never seemed to understand or support my dream to hunt professionally someday. However, looking back I know that was silly, because the work ethic and knack for relationships and making people feel good about themselves that I developed by his side in the barbershop have played a huge role in my success in the hunting industry.
"When you fix a guy up with a haircut, it's all about helping him feel good about himself and making him comfortable while he's in your chair," Nick added. "Whether it's guiding, running the camera for someone, or building relationships with advertisers that help support us at Bone Collector, it's really all about trust-based relationships and taking care of people the way you would want to be taken care of. I know these traits have served me well."
Mundt has worked hard to achieve what he has today and the path took a while to clearly reveal itself to him, but he always believed that if he put all he had into becoming the best hunter, guide, entertainer, friend, and trust-based relationship builder in and out of the outdoors, it would serve him well in the long run. As Mundt puts it, "I have almost never missed a morning hunt in my life and I don't care how early we are leaving, I show up ready to hunt. Hunting is my life, my love–it's everything really. Well, that and building meaningful relationships are what define me.
"I have known I wanted to hunt professionally for as long as I can remember," he continued. "I always believed if I gave hunting everything I had, always showed up to guide, begged to simply run the camera, help with odds and ends at camps–you know, paid my dues–that one day I would get my day to shine and I would be ready when it came. Then I met Michael Waddell and it changed my life. Realtree had given me my shot at guiding and running the camera some, and when I met Waddell we really hit it off. I love that guy, he is the man and I am good with that and happy to be a part of what he and Travis have built and love that I add so much value to the brotherhood. I mean seriously dude, think about how cool my job is! Are you kidding me, man?"
"What's it like to work with Michael and T-bone?" I asked.
"Farbz you know how we are, we're brothers, they are my extended family and vice versa," he replied. Nick is right–I do know how tight they are and I don't want to be all shrink/rocket scientist on you, but it sounds a lot like "relationships" and relationship glue is the key. There is no better relationship glue factor for a team than a Nick Mundt. If Mundt was an NBA player, he'd be like Dwayne Wade: accepting of his role as a team player and focusing first on winning and second on himself.
Nick's breakthrough moment came when he joined Waddell on a Realtree Road Trips hunt. Road Trips was the first break out reality TV-style hunting show and Waddell's first show that he hosted for Realtree Outdoors. Waddell saw immediate chemistry with Nick and pushed hard for Nick to get camera time on the show. Not too long after that, Waddell was ready to create Bone Collector and he knew Nick was a key player to have on his team.
As Michael related it to me, "Man it was a natural relationship from the very beginning. Nick was like family right away and I loved our chemistry." Waddell, who has been mentored by industry icon Bill Jordan and hunting in front of the camera since adolescence, has developed a brilliant eye for spotting talent or what it takes to make it big in the outdoor industry. These skills have made Michael one of the outdoors most successful people and I know that whenever I have a question as to where the industry will come out on an issue or what will work or won't work in hunting, Michael is one of my first calls.
So how big might Mundt and Bone Collector become? Well, they have all the right talent, a world-class brand, and the glue factor of Nick Mundt. They also have world-class management representation with Jim Schiefelbein, who joined the team a couple of years ago to help lead them through growth. I don't know about you, but I'm betting long on Nick Mundt and Bone Collector as they are the real deal!
Read and join the discussion on Nick Mundt: Bowhunting Warrior and One Cool Cat at OutdoorHub.com.