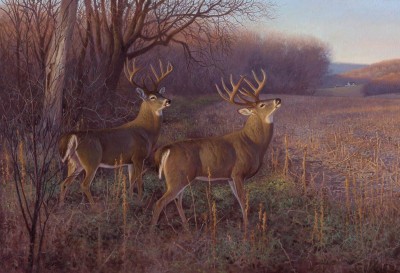 As the decade of the 1990s arrived on my doorstep and began rolling by me at ever-increasing speed, I started hearing more and more stories from friends about the wonderful bowhunting opportunity for whitetail deer being offered on the famous King Ranch in southeast Texas. The father-and-son team of Wayne and Jarred Peeples had leased the hunting rights to just a small portion of the gigantic King Ranch spread, but they were managing it for bowhunting only and seemed---by all reports---to be producing a steady string of trophy-quality bucks for their clients. Since I had yet to harvest...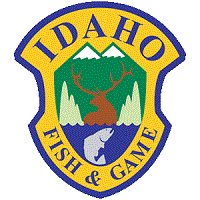 Idaho Fish and Game conservation officers gave out 10 citations and four warnings over a three-hour enforcement operation using an Artificially Simulated Animal (ASA). On October 19, in Unit 56 south of Sublett, officer's set-up a doe mule deer ASA near a major road. The goal of the project was to address concerns from the public regarding adults harvesting antlerless deer in the area, an opportunity afforded only to youth hunters. The first day, the ASA was shot at a total of 19 times by four adults, and two youth hunters. This included an adult shooting from an ATV loaded in the back...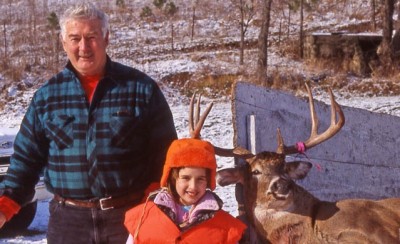 Three flags at half-staff furled and flapped outside the farmhouse on the Richland County, Wisconsin hilltop, reminding our clan we'd never again chase deer with our hunting patriarch, chief storyteller, and proud family chauvinist. So, we stopped our truck along the driveway, admired the bright flags above, and wondered what deer season would be like without Joseph "Terry" Durkin, who died November 1 at age 86. He and my Aunt Mona proudly shared this 200-acre farm with the family's grateful hunters the past 30 years, and patiently heard the many deer stories that...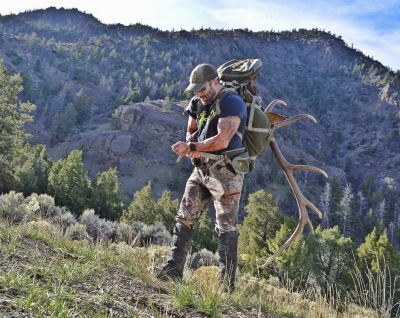 Hunter, writer, television host, and all-around athlete
Cameron Hanes
is well-known for espousing and following the philosophy he calls "Beast Mode Hunting." Using intense physical and mental conditioning to pave the way for safer, more successful hunts, Cameron is widely regarded as one of today's premier bowhunters. For someone who trains daily, runs 100-mile ultramarathons in the off-season, and hunts rigorously across the mountains of his native Oregon, you would think that Cameron would be constantly exhausted. Instead, he was brimming with...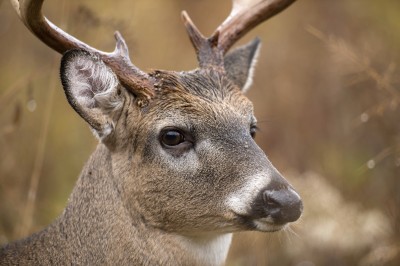 If a whitetail deer were a human, he'd need glasses. Think you know what deer see? Think again.
Years ago when I first became a deer hunter, there was a lot of talk about deer vision. The general consensus at that time was that whitetails had super-vision---they could pick out the slightest movement at great distances and their eyes could bore a hole right through you. But they were color-blind. That's right, they lived in a world of black and white and shades of gray. These beliefs have been proven wrong. Research conducted at the University of Washington and the University...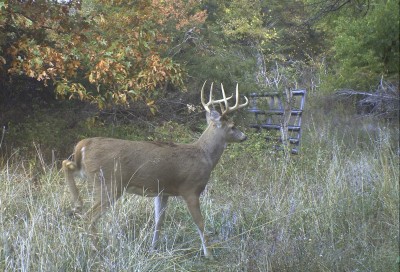 I walked to my stand that morning with a sense of urgency in my step. The rut was winding down. I had an unfilled archery tag in my back pocket and time was running out on the best time of the year to catch a mature buck unaware during daylight hours. I stopped to check a scrape near my stand and was encouraged to find fresh hoof prints in it. Settling into my stand over the recently-freshened scrape, I relaxed as the woods came to life and daylight slowly flooded the landscape. I could just see around me and back into the woods when I heard footfalls coming through the leaves. With the...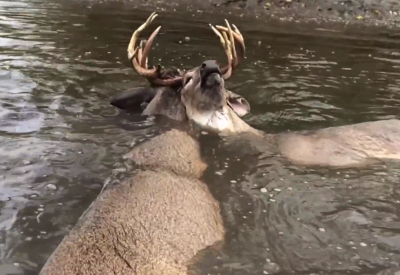 Anter-locked deer are an uncommon sight for hunters, and a swimming pair are rarer still. But when Indiana hunter Adam and his father Charlie Anderson encountered just that, they made use of a
boat and a splitting maul
to free one deer from a watery grave. A video recording of the rescue was made and posted to YouTube, where it quickly went viral. "I had never seen anything like it," Adam Anderson told OutdoorHub over the phone. His father was the first to find the deer, trapped on a small...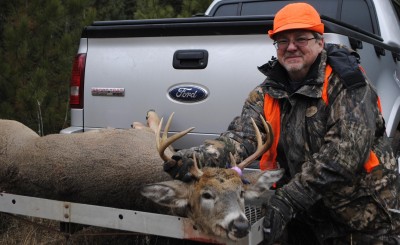 It was cold opening morning in Dickinson County, perhaps not as cold as I'd have liked, but there was a thick layer of frost covering the stalks in the cut oat field I was watching. As the sun climbed and the frost melted, each standing half-oat stalk turned into a prism, producing an explosion of color. Magic. A short time later, a doe wandered into the oat field, which was over sown with clover, trailed by about 30 yards by a small buck. The buck, in clearly his first year with antlers, was a barely forked-horn dude; while the doe fed intermittently, presumably on clover, the buck...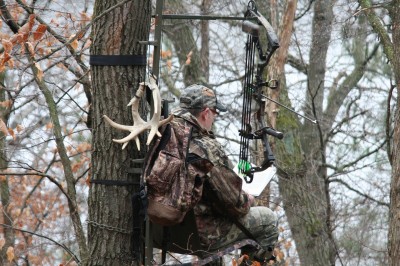 Sitting all day during the peak of the rut can be very productive, but very boring. Here are five tips to make it more bearable and improve your odds of being ready when the big one shows up.
I'm a pretty high-strung person. Sitting still for long periods has always come hard for me. Three hours is a long sit for me and a four-hour sit seems like an eternity. But I have forced myself into some long vigils because I know the payoff can be terrific. The axiom that you can't kill them from the couch seems like a tired old saying, but it rings true when it comes to hunting mature...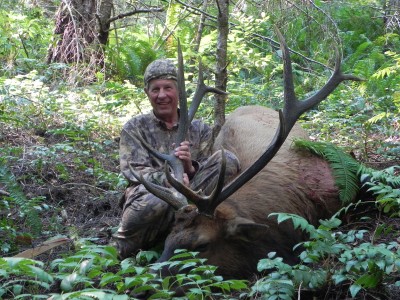 "Dennis, I can't tell how big those bulls are, but they're probably worth checking out," my guide suddenly offered. "I know how we can get there, but after we drive to a certain point it will still take us nearly an hour on foot. We'll have to cross a big canyon and climb well up the other side. Are you game?" "What do you think?" I said, with a broad grin on my face. A half-hour later, Ron and I were donning our daypacks and heading down a steep, overgrown logging road, too choked with brush for us to drive any further. By the time we managed to reach the little...